ABOUT US
Mission, Aims & Objectives
BLIND LEAD TRUST
Blind Lead Trust is a non- profit organisation that was established on 26th June 2018 as a Public Trust under the Act of 1882 and later registered under the RPWD Act 2016 on 26th April 2022. The organisation has also applied for 12A and 80G and is currently waiting for approval. The co-founder of this trust was Shri. Jitendra Dkhar (Managing Trustee, Director) and (Late) Dr. Theodore Moallem (second trustee, secretary) and other five trustees which were registered before at Lower Lachumiere Shillong but at present the address is in Lumbasuk A (1st floor) Lawjynriew Road, Nongthymmai Shillong, Meghalaya. Blind Lead Trust has 7 trustees, 5 staff and 25 beneficiaries.
The motto of the organization is " When the blind lead the blind, they can choose their own paths" this means that if the blind person is well train He/She can stand on their own feet by leading them self into a prosperous life even though if their eyes are dim they are able to be independent and choose their own way.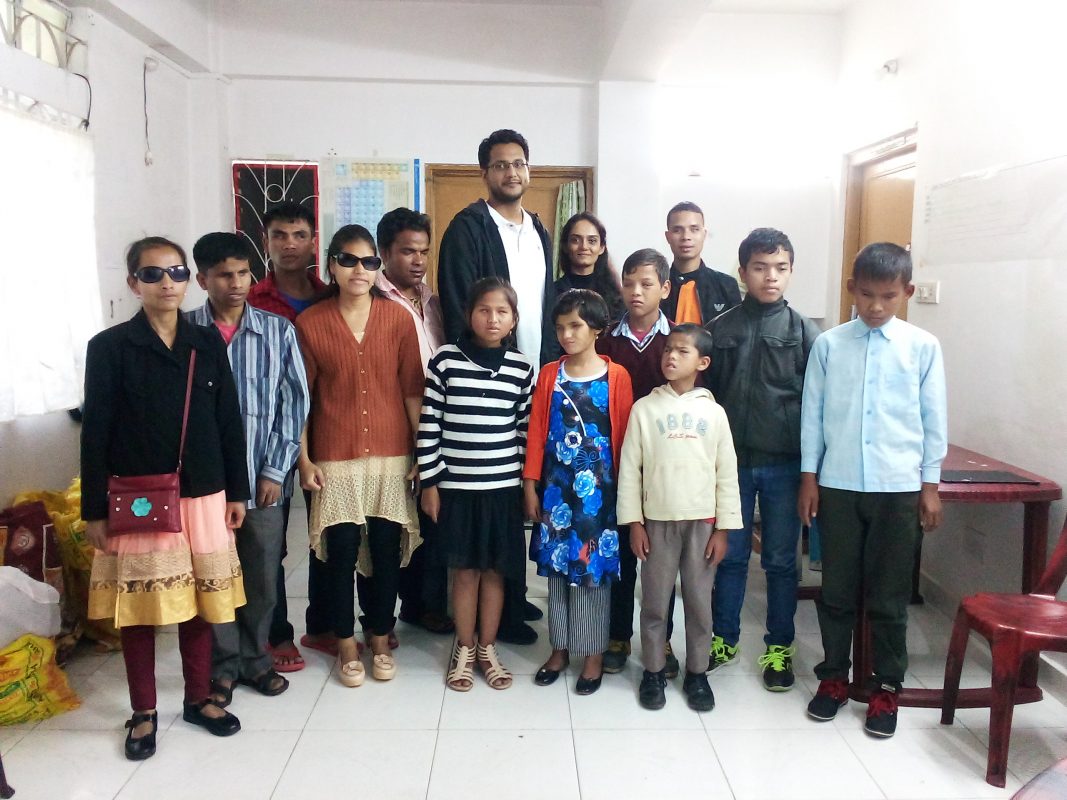 Mission of Blind Lead Trust
BLT, India is a non-profit organization, based in Shillong, Meghalaya with the mission to protect the rights of the blind and visually-impaired and to also make improvements for the future of the young blind people, to help them to fill their dreams, to participate in society and be more independent and
self-sufficient.
Aims of Blind Lead Trust
Blind Lead Trust aims to bring up equal opportunity in education, empower the knowledge, to promote them related to job opportunities, also to help the individual business who aims to get their own income as their interest and to earn their livelihood and also to protect the rights of the visually impaired. The Organization is focusing on providing free hostel and Free Training Course in an accessible way which is related to the technology, Workshop and Design with assistive technology. Under the organization we have done self governing by leading ourselves and the other visually impaired companions.
Objectives of Blind Lead Trust
1. To undertake programmes/projects for the personal development benefit of blind and low-vision people, including education, awareness,independence and productivity.
2. To undertake programmes/projects for the socioeconomic development and social integration among blind and low-vision.
3. To promote and propagate awareness of blind person's' rights and abilities among young blind people themselves and all the members of their communities.
4. To undertake any other objects of public utility.
GIVE US A HAND
Your great heart and kindness will lessen the burden and build the life of the visually impaired.
Photo Gallery